Since last 6 months, I've flaunted my Vaya Tyffyn on all my day trips and still enjoyed delicious and hot home made lunch. Many people have been impressed with the sleek design and elegant way I can spread my bag mat on the table and set up my lunch, few friends in fact even bought the lunch box for themselves looking at mine.
Now Vaya has gone ahead with launching a smaller version of Vaya Tyffyn with 600 ml storage with the same VacuTherm insulating Technology bringing more possibilities for you. They tagline is aptly named Deliciously Small.
I remember my interaction with Vaya CEO Mr Vashist who said, "We are here to create products that are designed to impact and improve everyday living. We bring in an elegant shift that offers customers a combination of innovative, carefully designed, high quality products and a look cool too.".
They have stayed true to the vision and this new product is in line with bringing the shift to many more customers.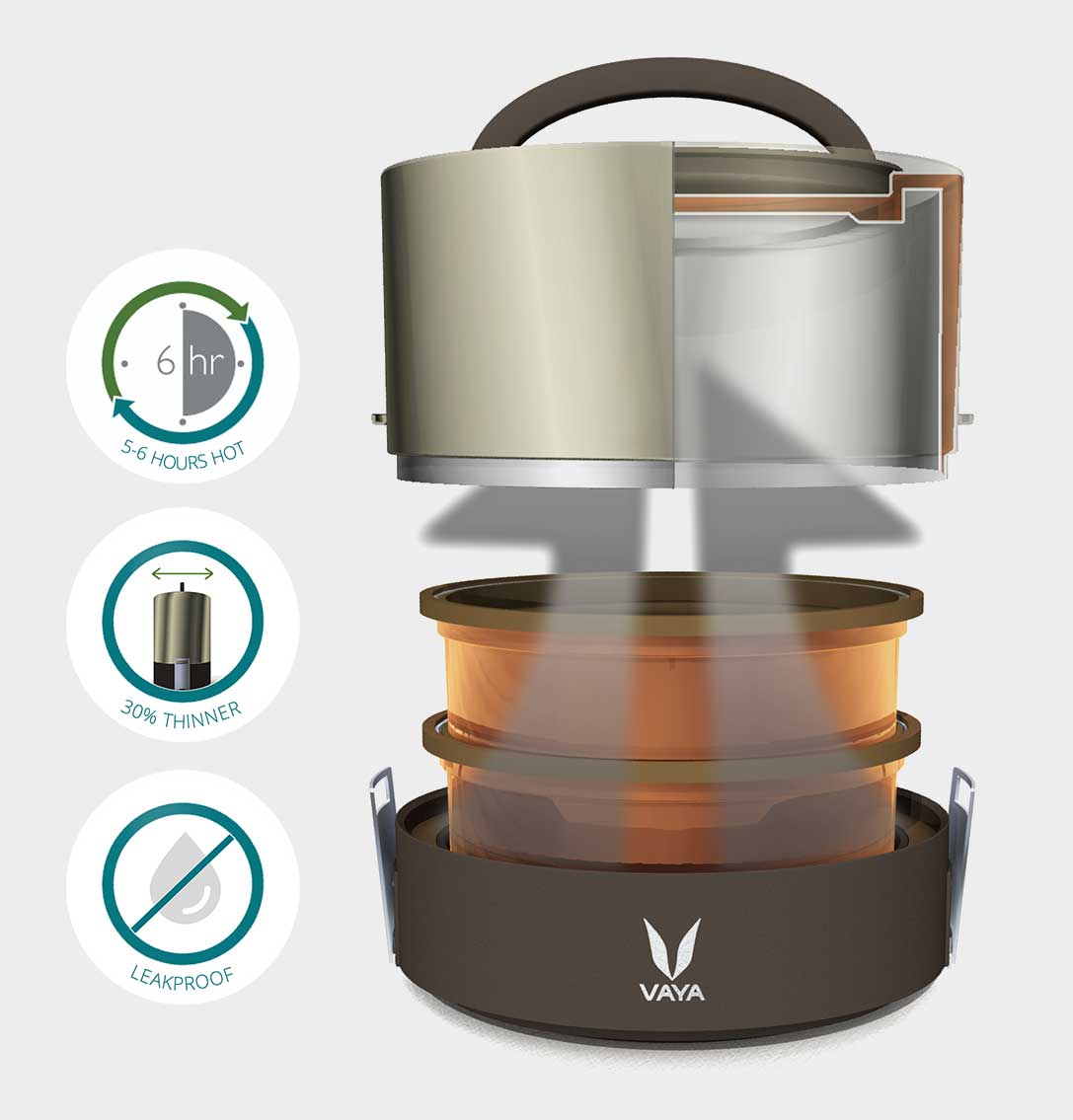 The new 600 ml Vaya Tyffyn has 2 boxes instead of 3 in the initial 1000 ml Vaya Tyffyn box. Yet it is equally elegant and stylish; perfect for power lunch on-the-go. To enable carrying more variety in 2 box format, this version comes with two partitions as accessories.
Simply put the partitions to carry upto 4 variety of dishes for your meal. You can even fill them up with fruits, nuts or any of your favourite snacks and enjoy them fresh anytime, anywhere!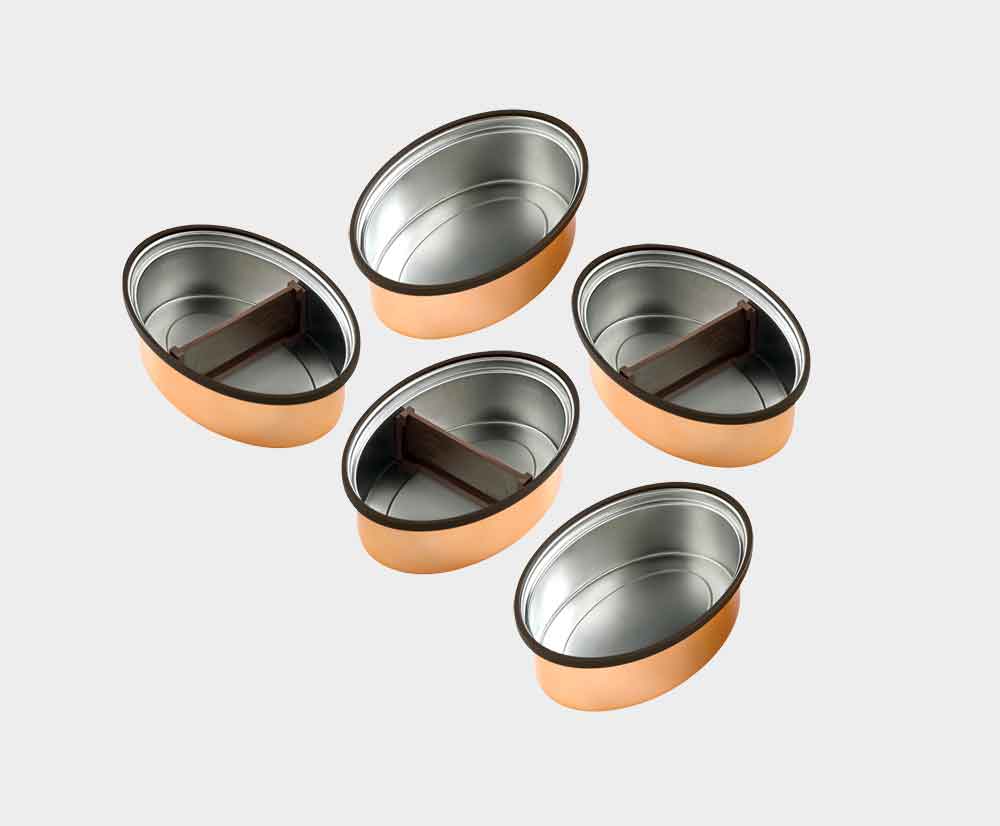 THE VAYA TYFFYN BOXES FEATURES
Keeping the food fresh & hot: One of the mental blocks that I've always had in carrying lunch boxes is that the food becomes cold by the lunch time. Talking about Indian food, it definitely does not taste as good when cold. Vaya has solved this problem technologically. Vaya Tyffyn lunch box comes with a VacuTherm technology, a Double walled high vacuum insulated stainless steel cover shell with copper coating that traps the rising heat and helps retain heat hence making sure that you can have garma garam food up to 6 hours after packing.
Space to carry food: For carrying the meal, it gives two high quality copper finished stainless steel containers, that are designed to retain the freshness of food as it is packed. The side latches on the container put pressure on double shot container lids to avoid any leakages. I feel that it suits well for the Indian kind of meals to carry the curry, dal's, roti and more. The partitions allow you to carry up to 4 different variety of food in a single packed box.
Usage and opening the box: The designers have kept in mind the ease of use and provided finger grooves to open the containers easily. This means that even kids can carry this lunch box to school and use it simply and easily. The bigger version was a bit heavy to carry to school but this small 600ml version is just perfect for the kids as well.
Sleek & compact carrying: The sleek oval design occupies 30% thinner than a similar lunch box of rectangular size. The box fits well in a specially designed bag mat for easy carrying, it doubles up as a table mat for stylish serving and eating. The bag is also designed to retain heat and to be water repellent and not to stain. The smaller size variant leaves enough space in the bad to carry water bottle or yogurt or fresh fruits, all in one pack.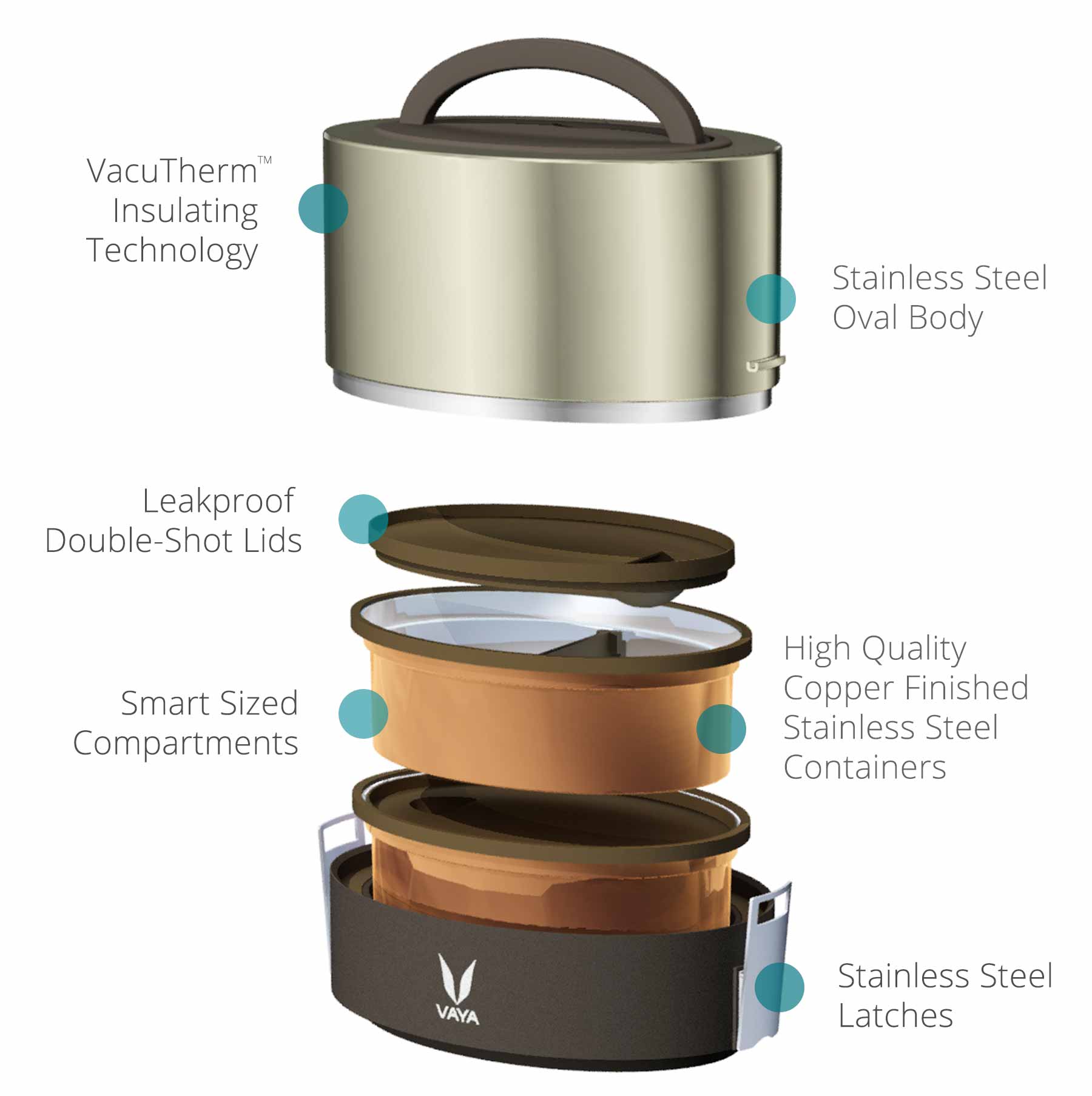 For the launch offer Vaya is giving the bag mat free with the lunch box for a limited time only. Now there is no other easy way to enjoy your food more elegantly than the bag mat, this simple bag lets you carry your favourite spoon and fork for that personalised meal. So go ahead and buy your Vaya Tyffyn right now from the Vaya website and become the talk of the town.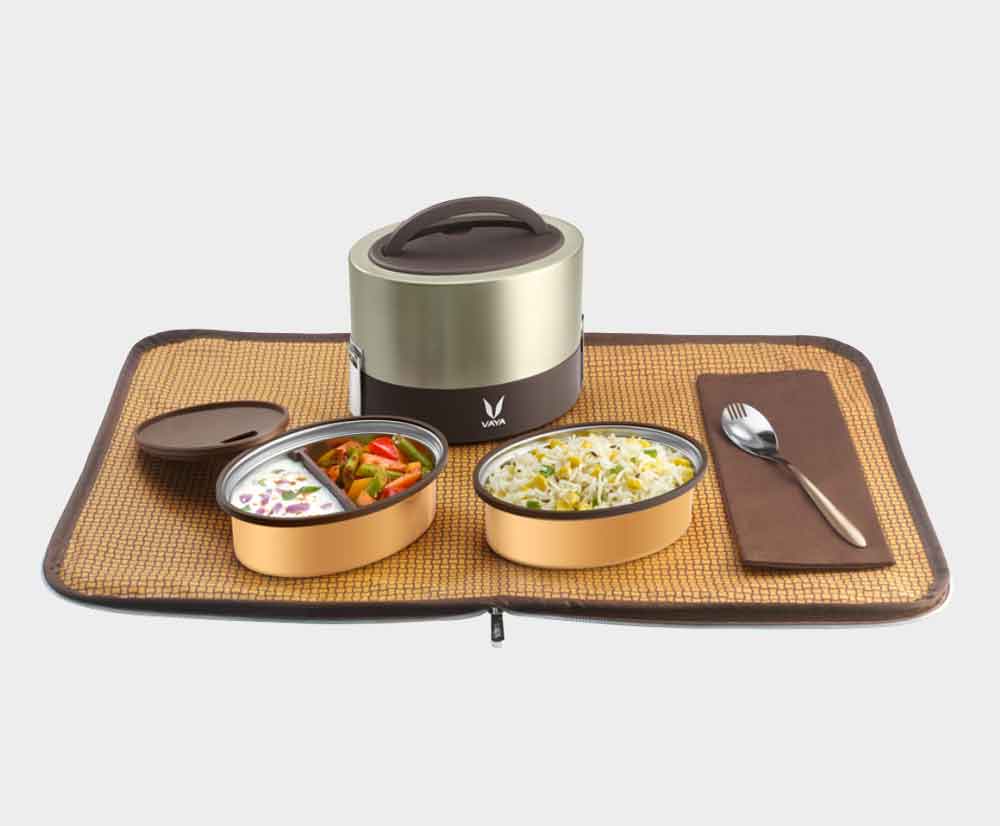 The small size Vaya Tyffyn comes in Graphite, Maple and Wool variants with 1 year warranty and ships all across India for free. The price of all variants is 1990/- inclusive of taxes, so go ahead and make this elegant choice for yourself.